My mom makes this one every year around the holidays and it is my son Jagger's favorite. Don't let the kids go too hard on this one! Haha 
FOR THE CAKE: 
1 box butter flavor Duncan Hines cake mix
4 eggs 
1⁄2 cup pecans, chopped 
1⁄2 cup oil 
1⁄2 cup rum (or more if you're looking for a buzz)
1⁄2 cup water 
FOR THE SAUCE: 
1 stick butter 
1⁄4 cup rum (or more!)
1⁄4 cup water 
1 cup sugar 
The cake: Pre-heat the oven to 325 degrees. Beat all ingredients together until well mixed. Spray Bundt pan with baking spray. 
Spread the pecans over the bottom of the Bundt pan. Pour in the batter. Bake for about 55 minutes. 
The sauce: While the cake is in the oven, combine the sauce ingredients in a sauce pan and cook on low heat for about two minutes, stirring constantly. 
When the cake is done, pull it out of the oven and test it with the toothpick test. Pour over warm 
cake in the Bundt pan. It will slowly absorb. After all the sauce has been absorbed and the cake is cool, flip the Bundt cake onto a serving plate.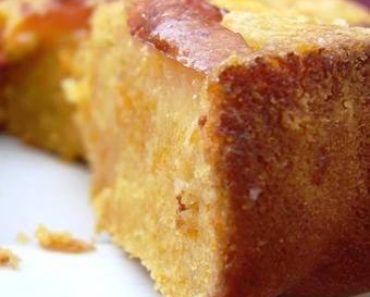 Click here to Pre-Order our cookbook, United Plates of Texas! **Ships in January**